IN-CAR VIDEO SYSTEMS
ENHANCED SITUATIONAL AWARENESS FOR FRONTLINE OFFICERS
The M500 integrated in-car video (ICV) system is designed to play a critical role in law enforcement environments. Built with public safety in mind, this advanced video analytics engine combines high definition cameras, digital evidence management systems and GPS positioning - in one, intuitive interface.

Download our solutions brief for more detail on the benefits of the M500 to your policing operations.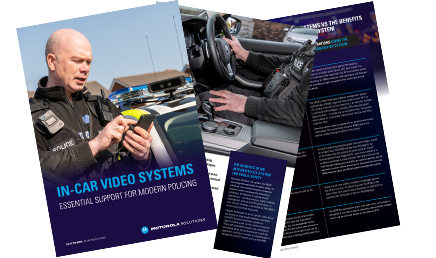 Thank you for filling out the form, you can now view your copy of the asset.
view your asset